Pre-Health
Postbaccalaureate Program
Note: We have other programs available for part-time study and for students with some science background. Schedule an advising appointment with our program manager to learn more.
Don't just apply — apply yourself
Regardless of your academic background, Cal State Fullerton's Pre-Health Professions Postbaccalaureate Program helps you become a competitive professional health care school applicant.
Our Career Changer Program is designed for students who have no science background. You can choose between a full-time or part-time schedule.
If you have completed at least one year of general biology and one year of general chemistry, the full-time Academic Finisher Program allows you to complete your remaining professional school requirements in one year.
Visit our Schedule page to learn more about the differences between programs.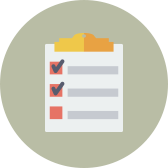 Applications for Fall 2019 Open January 2
Applications for Fall 2019 are accepted from January 2–April 26. Learn more about applying on our apply page.
"One of the great things about this program is that you are with people with similar goals — we all want to get involved and help people. When you put people with those similar mindsets into a room, great things can happen."
- Joshua Perese
Program at a glance
Area of study: Advanced chemistry, biology and physics courses; admissions test and application preparation.
Ideal for: Students with bachelor's degrees in non-science fields who want to become competitive applicants for medical, dental, veterinary, optometry, PA and pharmacy professional school programs.
Program format: On campus (full- or part-time)
Number of courses: 12 (minimum of 43 units approved course work)
Program length: 2 years (full-time student); 3 years (part-time student)
Cost: $450 per unit (fees are subject to change at any time)
What's your next step?
Learn more about our programs at an advising appointment or by joining the pre-health email list. By joining the list you will also receive program and application updates.
Advising
Let's talk! Book an advising appointment with Program Manager Brandy Schaal.